In album:

Harvard in Scandinavia: July 1-7, 2008 (Moesgaard Museum)
«
HSS 7.6.08 - Moesgård Museum Trip - 112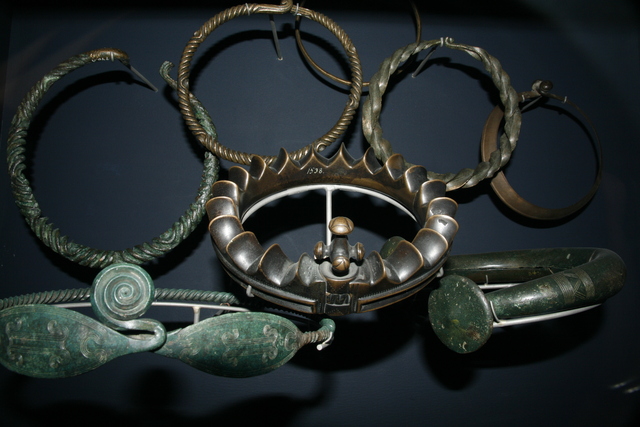 From the Moesgård Museum's description of this display:

"Bronze ornaments in abundance were laid down in the bogs during the Bronze Age and the early Iron Age, c. 1800-400 BC. Necklaces, arm rings, ankle rings and belt ornaments in plenty were sacrificed to the gods. [...] During the late Bronze Age and early Iron Age, c. 600-400 BC, it was a widespread practice to sacrifice bronze necklaces. Most are heavy and crude and people cannot have taken pleasure in wearing them."
Comments
Add Comment
Please login to add comments!