In album:

Harvard in Scandinavia: June 23-26, 2008 (Aarhus, Jelling & Fyrkat)
Please note that all descriptions which present factual information are based on a lecture given at the sites shown by Else Roesdahl on June 25, 2008.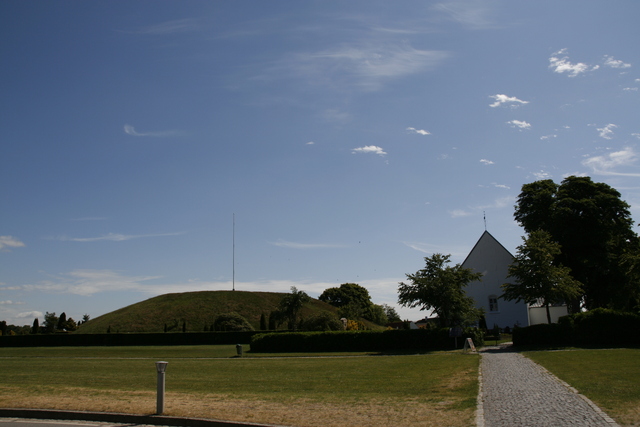 The North mound at Jelling, and the church. The North mound contained a burial chamber which was empty on excavation, but is theorized to have contained the remains found under the church. The North mound was originally constructed on top of a smaller Bronze-age mound. Both mounds were constructed in sections divided radially like slices of pie, supported and contained by wooden structures. The mounds were built out of bricks of turf, brought sometimes from quite distant locations, and are much more architecture than landscape.
Commentaires
Ajouter un commentaire
S'il vous plaît connectez-vous pour pouvoir ajouter des commentaires !