In album:

Harvard in Scandinavia: June 23-26, 2008 (Aarhus, Jelling & Fyrkat)
Please note that all descriptions which present factual information are based on a lecture given at the sites shown by Else Roesdahl on June 25, 2008.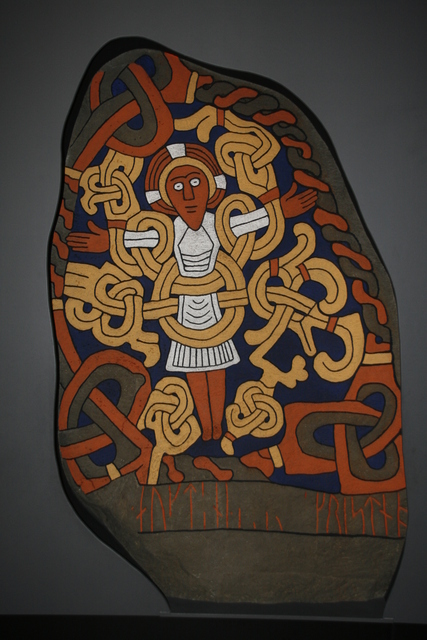 A reconstruction in the Jelling museum of what Face 3 of the Jelling Stone would look if it were painted in a historically likely paint-scheme. the end of the stone's inscription wraps around at the bottom of the carving, continued from Face 2 with the words "[...]and made the Danes Christian."
Commentaires
Ajouter un commentaire
S'il vous plaît connectez-vous pour pouvoir ajouter des commentaires !